By Phil Gibbs on July 6, 2011
7:30 AM -8 AM (Networking and Lite Breakfast)
8 AM -9 AM (Presentation)
Where: E|SPACES
4322 Harding Pike, suite 417
Nashville, TN 37205
American businesses face many 21st Century challenges but none is greater than the challenge to world supremacy posed by the staggering growth of China and India. Dean Turney Stevens, of the Lipscomb University College of Business, has spent a total of ten weeks traveling in China and India in the past 24 months. He will share with us the ten most important lessons he has learned and what these mean for American—and especially Nashville—businesses as they address what is both a threat but also an historic opportunity.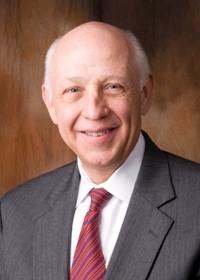 Turney Stevens
Dean of College of Business at Lipscomb University
Turney Stevens is a retired investment banker, business executive, and entrepreneur, and now is the third dean since its founding to lead the College of Business at Lipscomb University. Stevens graduated from David Lipscomb High School (1968) and David Lipscomb College (BA 1972) as well as Vanderbilt University's Owen Graduate School of Management (MBA 1981).
comments powered by

Disqus